The goal of the 440 project The goal of the 440 project is to inspire the next generation cyber security experts, IT professionals and web designers. The project is geared towards entry level individuals as to not intimidate individuals from learning a new skill.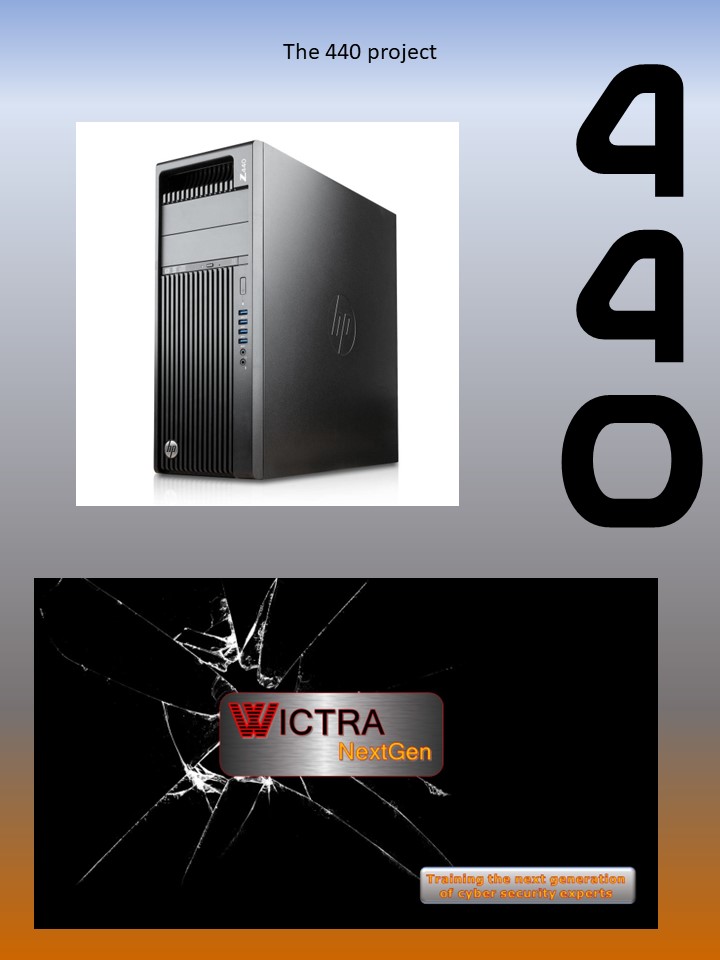 What is project 440?
The 440 project is another example of life cycled equipment being repurposed to create a cost-effective entry-level Linux learning environment for individuals interested in learning about Cyber Security, computer hardware or just learning how to better protect yourself from cyber criminals. The 440 is an HP Z440 desktop pc repurposed as a self-contained range. It is a multipurpose unit designed to allow an individual to choose the type of project they would like to pursue. I chose Linux Mint for the base operating system for the purpose of an easy format to introduce Linux to individuals who have never had an opportunity to work with Linux. What makes this project special is VirtualBox, a hypervisor which makes it possible to load and use multiple pc's without having to spend an outrageous amount of money and space to have a physical version of each pc. At the time of composing this article the 440 machine has Twelve VMs loaded.
See attached document for more information