On this page you'll find a collection of research tools.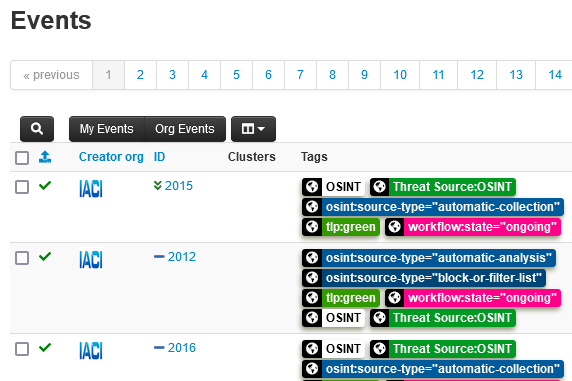 MISP is an open source software solution for collecting, storing, distributing and sharing cyber security indicators and threats about cyber security incidents analysis and malware analysis. MISP is designed by and for incident analysts, security and ICT professionals or malware reversers to support their day-to-day operations to share structured information efficiently.
IACI MISP is only available to members of WICTRA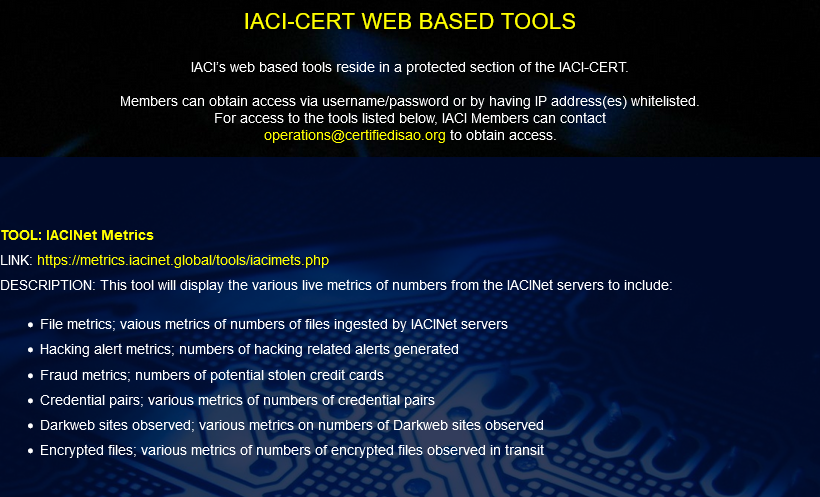 IACI-CERT Web Based Tools
IACI's web based tools reside in a protected section of the IACI-CERT.
Members can obtain access via username/password or by having IP address(es) whitelisted.
For access to the tools listed, contact WICTRA