"We believe that productive life should be easy and accessible to all. We're the marketers, innovators and mentors behind making this possible."

New threats emerge and infrastructures change. The time to identify and fix cybersecurity problems is critical to preventing breaches. Testing once a year, month, or week just doesn't work anymore.
After spending years consulting companies on cybersecurity, Sprocket Security
decided to innovate away from the traditional point-in-time testing methodology. Sprocket Security's security as a service technology provides a better approach to securing organizations through continuous penetration testing to provide more value 24/7/365 days a year.

Capital Data has served our customers for more than 30 years by providing innovative Infrastructure, Cloud, Security and Business Transformation solutions. We embrace difficult technical and problems by providing solutions that put customers first. We invest in a highly qualified, local engineering and sales staff. Our legacy of trusted partnerships has made us the most sought after IT integration firm in Wisconsin.

Tetra Defense was originally founded in 2016 as Gillware Digital Forensics. Since our founding we have grown into one of the most highly respected digital forensics, incident response and cyber risk management firms around.
There has never been a challenge we haven't accepted. With a team of former law enforcement, FBI agents, CISOs, IT leaders and the like, we've been up close and personal with investigations and incidents of every shape and size.
Early on we knew we were doing things differently than the rest. When our competitors considered a job finished, we saw so much more we could do to help the client. Whether it's getting a business back up and running after a ransomware attack or mapping out a project plan to help businesses improve their cybersecurity defenses, we always go the extra mile.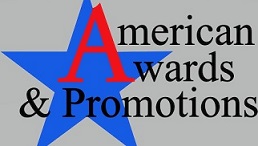 We are a full service advertising specialties company offering a wide range of promotional items to promote your company. We help you find a cost effective way to market and promote your business with custom promotional items that speak to your customers and clients. With the number of companies we work with the possibilities are only limited by your imagination.